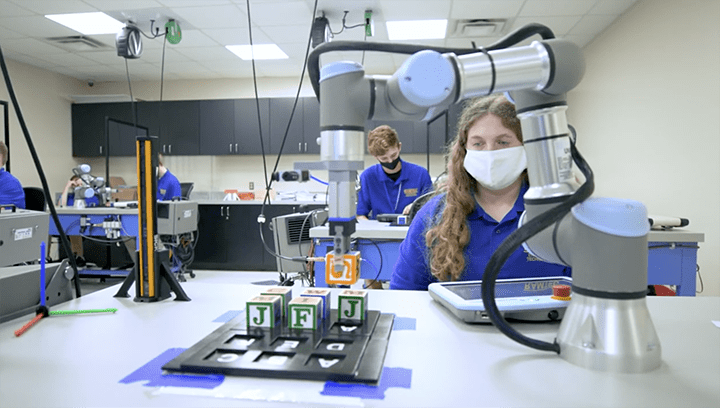 RAMTEC provides real life experience practicing on industrial robots. It is a trusted accreditor of robotics manufacturing licensures and certifications.
Offering Universal Robots
UR—Core
UR—Advanced
See training dates below.
Mark Edington
C.E.R.T / Fanuc Robotics
Ramtec of Ohio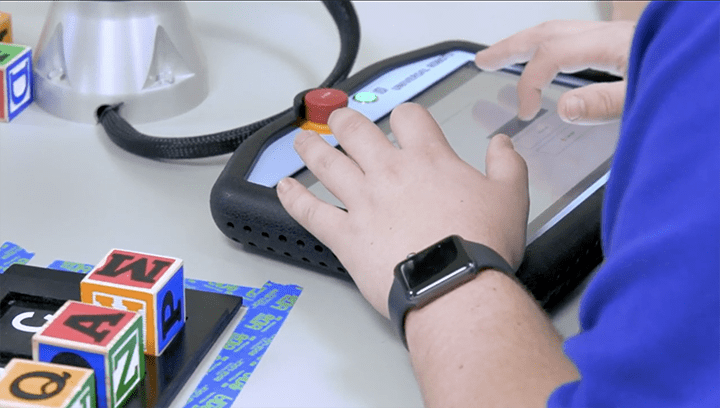 Universal Robots was founded in 2005 by the engineers Esben Østergaard, Kasper Støy, and Kristian Kassow. During joint research at the Syddansk Universitet Odense, they came to the conclusion that the robotics market was dominated by heavy, expensive, and unwieldy robots. As a consequence they developed the idea to make robot technology accessible to small and medium-sized businesses.[4]
In 2008 the first UR5 cobots were available on the Danish and German market. In 2012 the second cobot, UR10, was launched.[ At Automatica 2014 in Munich the Company launched a totally revised version of its cobots.
One year later, in spring 2015 the table-top cobot UR3 was launched.[7] At Automatica 2018 in Munich a brand new generation of Universal Robots' cobots called e-Series was launched raising the standard for collaborative robots.
In September 2019, the company launched UR16e suited for high-payload tasks, like heavy material handling, heavy machine tending, packaging & palletising, and autonomous mobile robots (AMRs).
UR was purchased by Teradyne for US$285 million in 2015.
Universal Robots
Call 740-389-8590 for details.

Core, Advanced, MFG-4.0 Integration/Automation